Imprint
IBF Electronic GmbH & Co. KG
Managing Director/Management:
Ton-Rong Tseng
Mastek Technologies Inc.
Neu-Taipeh /Taiwan
Darmstadt County Court HRA 6279
VAT ID no.: DE174019933
Dieburg Inland Revenue Office,
Tax no.: 008 330 00203
IBF Import u. Export Verwaltungs GmbH
Darmstadt County Court HRB6120
Address:
Dr.-Robert-Murjahn-Str. 12
D-64372 Ober-Ramstadt
Tel: +49 (0) 6154 / 5755-0 (switchboard)
Fax: +49 (0) 6154 / 5755-20
E-Mail:info@ibf-electronic.de
Legal information
All the information, data, graphics and publications made public by IBF Electronic GmbH & Co. KG have been researched and put together with very great care and to the best of our knowledge and belief and taken over without change to the extent that they come from external sources, albeit without making a claim to completeness and freedom from errors or ruling out the possibility of misinterpretation or misuse by users of this offer. To this extent, liability can only be assumed if gross negligence or malice aforethought substantiate liability. All and any liability exceeding this is ruled out.
Each user is requested to check the information provided here for correctness and completeness. All the logos, company names and illustrations may not be used by the users of this offer of information for their own purposes, whatever the nature, and are subject to copyrights and image rights of the owners/sources without limitations.
Further, we would point out that all information from external sources enjoys unlimited copyright protection in every regard, is exclusively provided for information purposes and may not be reproduced, included in own publications or made use of in any other way by users of this offer under any circumstances – except for own use and documentation (download) – without the written approval of the owner of copyright in question.
All and any claims to liability and damages against IBF Electronic GmbH & Co. KG from users of this offer of information on the basis of the aforementioned reasons are ruled out. Likewise, IBF Electronic GmbH & Co. KG rejects all legal claims on the basis of misuse by users of the IBF Electronic GmbH & Co. KG websites.
Trademarks: The entire names and trademarks are registered trademarks or brand names of the manufacturers in question.
Downloading of files is at your own risk. We assume no kind of liability for damage caused directly or indirectly by the use of these files. This in particular applies if these files have been used for punishable actions.
With a judgment of May 12, 1998, Hamburg Regional Court decided that co-responsibility for the contents of a site to which a link has been produced can exist. The Court stated that this can only be prevented by expressly disassociating oneself from these contents. We have placed links to other sites on our pages. The following applies for all these links: we expressly declare that we have no kind of influence on the design and the contents of the linked sites. For this reason, we hereby express disassociate ourselves from all the contents of all the linked sites on our websites and do not make these contents our own. This declaration applies to all the links displayed on our pages and for all the contents of the sites to which the banners and links registered with us lead. We assume no kind of liability for them!
With the use of this information, you acknowledge the aforementioned terms and conditions as being legally binding.
Terms and conditions of delivery and dispatch
All prices are to be understood ex warehouse Ober-Ramstadt plus lump-sum for dispatch and statutory Value Added Tax.
The lump-sum for dispatch is composed as follows:
– costs of packaging
– freight costs
– transport insurance.
We would request a brief written notification from customers with their own transport insurance, in which case the transport insurance is not charged.
The lump-sum for dispatch is only charged once per order, regardless of the part deliveries resulting from it.
We request first orders in writing. Please enclose the details of your company or an extract from the Register of Commerce with the order. Delivery is customarily by UPS, DHL or a freight forwarder.
The dates and delivery periods stated by us are non-committal to the extent that nothing to the contrary has been expressly agreed in writing. Delivery dates are subject to correct and punctual delivery to us. Part deliveries shall be admissible.
For further information, our Sales Department is readily at your disposal at any time under info@ibf-electronic.de. Here, you can also have a look at our General Terms and Conditions of Business.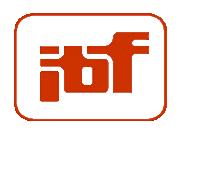 Kontakt
IBF Electronic GmbH&Co.KG
Dr.-Robert-Murjahn-Strasse 12
DE 64372 Ober-Ramstadt
Tel.:  +49(0)6154/5755-0
Fax.: +49(0)6154/5755-20
eMail: info@ibf-electronic.de